As an aspiring marketing manager, I find that most of the digital marketing manager job requirements are SEO/SEM, Digital Marketing Analytics, Content Management, E-mail Marketing, and Social Media. (Source for top 7 marketing manager skills) Yet, the majority of these skills are often subsidized really easily by non-major students, who studied English, Art, Philosophy or history. Why?
Marketing major has become relatively simple, easy in concept and perhaps, a joke.
If you google online on marketing management, the knowledge you learn about advertising, marketing, and SEO/SEM is no degree required. It is so common sense that many technologies or engineering company don't require a marketing position, or better yet, the marketing manager job is often limited or replaced by an engineer or programmer.
Would you consider marketing management skill in the 21st century?
I prefer to say "maybe" because many marketing manager roles are being shifted toward more technical, and digital analytic roles. The job requirement and industry changes are forcing marketing managers to adapt to "skills" and "experience" focus, rather than which university you graduated or knowledge learned.
In order to better prepare the job market, I believe many marketing managers or marketing professionals need to understand the importance of "programmatic knowledge". This includes learning how to code and manipulate database knowledge (R, SAS), but also requires them to have website development skills (HTML, PHP, JavaScript, CSS).
There are three main reasons for learning programming skills:
Increase Job Prospects & Security 
Coding skills are valuable in many digital marketing firms and advertising industry. Rather than being just a project manager or marketing manager, you can handle more projects, understanding the scope of the project requirements.
Improved communications skills with other departments, especially designers, programmers, and engineers
(If you know how to code, speak and communicate HTML, CSS or Javascript, then you can cooperate with web designers and front-web developer in improving the UI/UX for e-mail marketing campaigns, landing page designs, and even mobile designs.)
Long-Term Growth in Your Career
Marketing managers rely on marketing analytics and digital marketing tools. Understanding how the different programming codes work together can provide an advantage in fixing digital marketing problems, including analyzing R data, improving UX/UI, SEO/SEM coding problem in the HTML header, and effectively explain programmers on improving the website format for clients and users. Programming skills will definitely come in handy in the near future.
During the last two weeks, I've been writing and studying PHP, HTML, CSS Code from Teamtreehouse.com, which allowed me to quickly learn about the syntax of HTML and PHP. PHP is one of several server-side codes and used by nearly 85% of all the worldwide websites. More importantly, SQL knowledge (Database management) will help manipulate server knowledge and help build a better website, calculate and analyze useful marketing information. SQL can also be used to excel in analyzing Search engine marketing in keywords, customer usage, KPIs, ROIs, PPC, and other important metrics.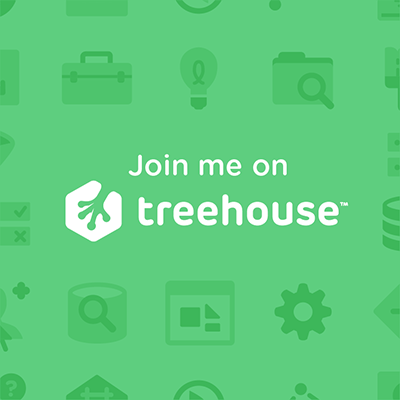 Below are few of the top websites to learning on Programming: 
1. teamtreehouse.com – Learn on your pace and have access to HTML, CSS, Java, ASQ, SQL, JavaScript, PHP, Design, Business Plan, UX/UI, and more. It does require a monthly subscription to view step-by-step video instruction (downloadable, text script, and documentation of the codes, and real-time customer service support). The instructors are trained in each domain since they worked on those programming skills for at least +5 years.
2. code.org – This is free for everyone to learn also.
3. codeacademy.com – I've not used this website yet, but it has some comprehensive knowledge based on their course schedules and discussions.
4. codeschool.com – This is for beginners so you can learn on your pace also.
For data analytics, you can learn some of the best free knowledge through:
1. https://bigdatauniversity.com/learn/ – This is far the best I've seen – Certified by IBM Watson & You can have an IBM proctored exam for certification.
2. Quora – Discussion helps to understand how to learn data analytics also.
https://www.quora.com/What-should-I-study-or-learn-if-I-want-to-be-a-data-analyst 3. Lynda – Code Learning with LinkedIn Certification
https://www.lynda.com/Data-Analysis-training-tutorials/1303-0.html

Thanks for reading this blog post.